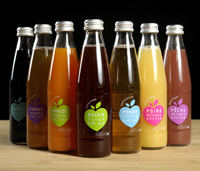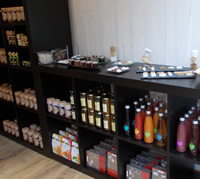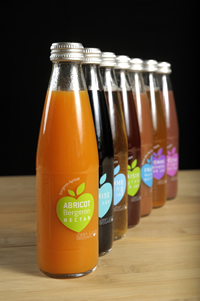 Jean Louis Bissardon fruit juices
The Jean Louis Bissardon 100% pure juices and nectars, which offer an exceptional fruit content of 70%, are manufactured from fresh fruit produced at a completely ecologically based operation, which respects both man and nature.       
The Bissardon company makes use of advanced equipment which allows it to keep these juices and nectars for a period of two years, while maintaining their flavour, their nutritional quality and the colour of the fruit.
The juices and nectars are packaged in elegant glass bottles of 25cl fastened with a screw cap.
Their modern design received the "Pentawards 2008" award, which is offered for the world's most attractive packaging.