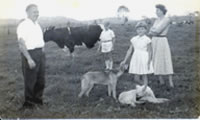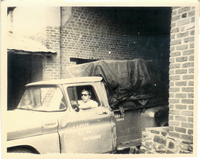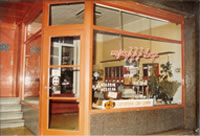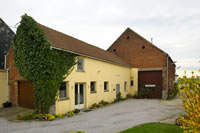 Our History
1950-1969 : The Congo
Everything started at the beginning of the 1950s when Joseph Looze (the first "J" in our company name J.J. Looze) decided to leave Belgium with his wife and children, to settle in the Congo - then a Belgian colony. He bought there a coffee plantation of 120 hectares in the northern part of Kivu and undertook market gardening and livestock production.
After the events of 1960, Joseph invested in a coffee milling facility and exported the produce from numerous plantations in Kivu. In 1964, his son, Jacques (the second "J" in J.J. Looze) decided to assist his father in the field.
1969 : Return to Belgium
At first the return to Belgium was not seen as final; however, starting up again in Africa appeared to be quite risky. It was then that the opportunity to establish a coffee roasting plant in Brussels arose, and what would seem more natural than continuing in an area that they knew so well?
The father and son both learned roasting techniques, their wives and sister took charge of two retail outlets, one situated on the Chaussée de Waterloo in Ixelles, the other on the Boulevard Léopold II in Molenbeek where the roasting plant is located.
In 1974, the price of raw coffee experienced a massive rise on the world markets, and the majority of Belgian roasting plants went out of business. Despite these difficulties, however, J.J. Looze Coffees survived this crisis while modifying some of their activities. In particular they took on a company selling raw materials for bakeries.
In 1986, Joseph Looze retired and his son, Jacques, refocused activities on the distribution of coffee in the upmarket hospitality industry. The articles of association were changed and the third J, that of Jacqueline (Jacques's sister), which appeared in the original brand name, was dropped by the official responsible!
In 1989, activities were once more diversified with the distribution and marketing in Belgium of "Confitures à l'Ancienne" (Jams as they used to be made), packed in glass jars of 28g, to the luxury hotel sector.
Then, in 1994, the roasting plant moved to a one-time farm building at Feluy. Situated in a pleasant environment, this new installation, which was much bigger than its predecessor, allowed for the centralisation of the storage of goods, the streamlining of production and order preparation as well as easy loading and parking. During this period, Sylvie, Jacques's daughter, joined the family firm.